Booking your child's party is easy, just follow the steps below and give your child a unique party to remember!

We accept payment in the following ways:

Consider where the bus will park (you may need to use a village hall / pub car park - please see our Venue page for various suggestions)
Check our Terms & Conditions/Terms of Play and FAQs for all the information you need - we'll be happy to help with any specific enquiries when you contact us.

Step 1
Call, e-mail or message us to check if your required date / time is available
Step 2

After confirmation that you wish to proceed we will reserve your slot
We will send you a Provisional Booking Form to complete which must be returned to us within 7 days along with your £50 deposit to provisionally secure your party booking.
Step 3
We will send you a Confirmation of Booking Form as a receipt for your deposit. This form will also detail the balance of payment outstanding.
Pay the remaining balance by your preferred method at least 14 days prior to your party date. (Please Note: We will not attend if full payment has not been received)
Download the Bus Ticket invitations & invite your guests

Wait excitedly for the bus to arrive then HAVE FUN!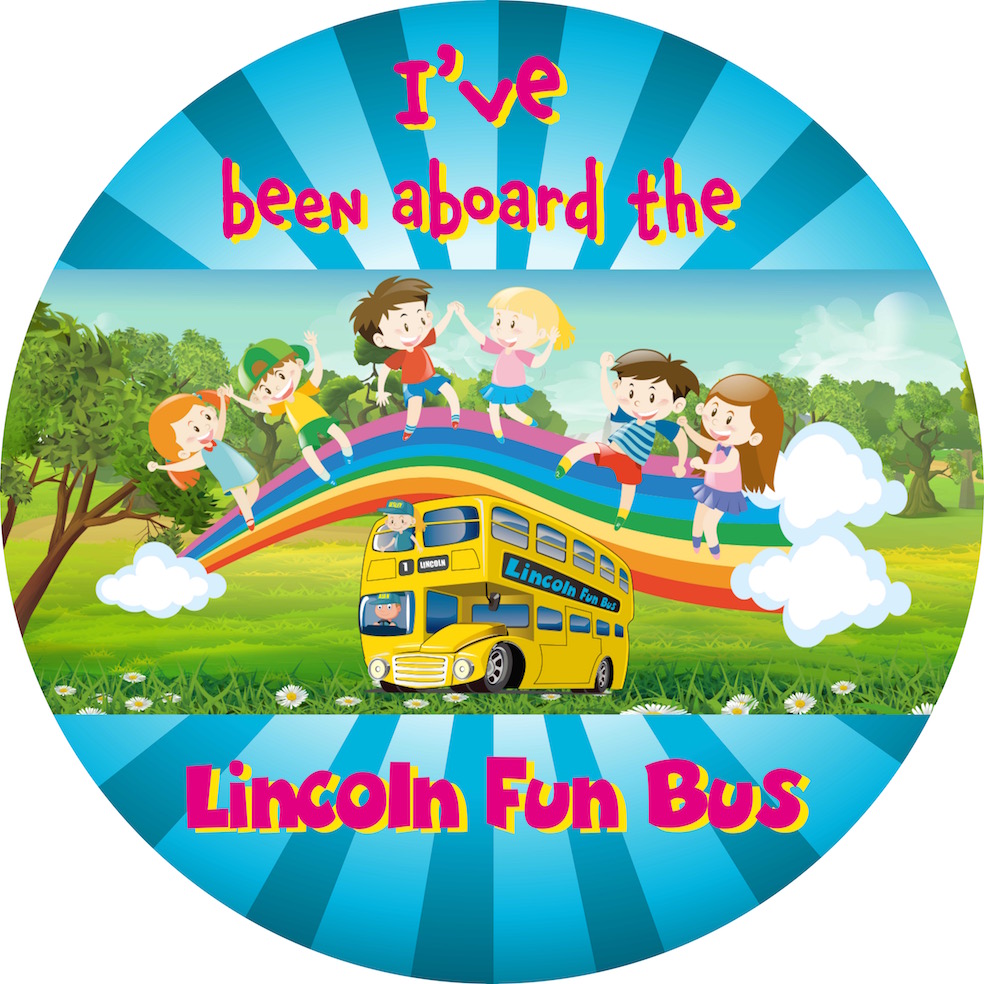 Money can be transferred directly into our bank account using the banking details supplied on the booking form. Please give the child's name and party date as a reference when paying by bank transfer
We are now able to process card payments. You can either compete the details on the booking form, via separate e-mail or if you would prefer to give your details over the phone, just let us know and we'll arrange to call you. We will need the following information from you to process your payment:

Card Number

Expiry Date

CVV Code (3 digit code to her of card)

Postcode for address where card is registered
All cheques should remade payable to "Lincoln Fun Bus" and posted to the address shown on the booking form. Please write the chid's name and party date on the reverse of the cheque for reference.
We can process your payment via Paypal. If you wish to pay this way, please contact us to arrange. Please remember to give the child's name and party date as a reference when paying.
Planning your child's birthday party can be a stressful and costly affair. Here at Lincoln Fun Bus, we want to help to make this whole process as easy and stress free as possible. To help with this, if needed, we are able to accept payments in instalments to help you spread the cost. This can be arranged right from the initial deposit stage (conditions apply). Please contact us to discuss your individual requirements.